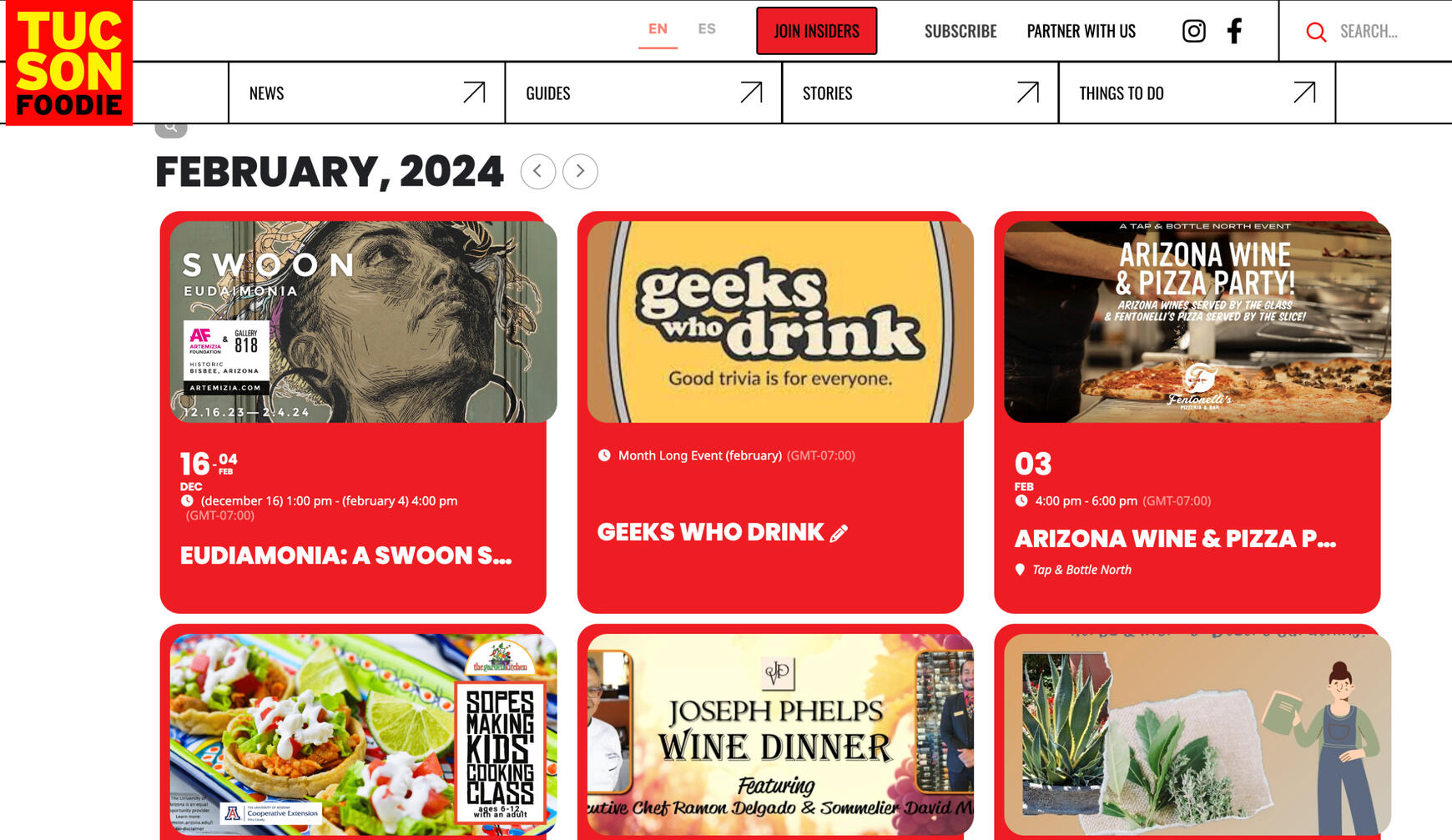 Reach our audience of 500k+ Tucson foodies
Tucson Foodie is a media and events platform that helps locals and visitors discover and experience Tucson's incredible culinary scene.There are several ways to get in front of our audience:
"Thank you for such an amazing piece of journalism. I am extremely pleased with the festival and amazingly happy with your overall coverage. I am now even more appreciative of your work, so thank you again!" - Todd Hanley, Agave Heritage Festival. May, 2023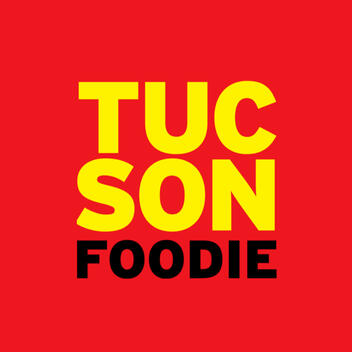 Sponsor a Guide
Our most popular content, Tucson Foodie's Guides are curated by experts, always up-to-date and constantly promoted in all our channels. Each guide has one exclusive sponsor featured prominently via a logo and link.Choose an available guide here or let us build a new guide that fits your brand. Starting at just $25/month with no commitment.
Sponsor an Event
We run 40+ events every year, from small dinners to large festivals including Restaurant Week, The Tucson Craft Beer Crawl and more. We're always looking for cash and in-kind support and we love creating unique activations with our partners. Let's talk!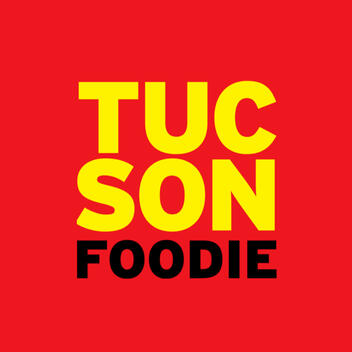 Case study: Since June 2019, Whiskey Del Bac's ads on tucsonfoodie.com have received 10,214,594 impressions!
Advertise on Tucson Foodie
We keep advertising on our website simple. We only work with 20 brands at a time and we only offer run-of-site ads. $500/month. No commitment. Unlimited graphic swaps.Website metrics (monthly): 300k+ page views, 160k+ unique visitors, time on site 1 minute+.
To run a promo in our social media channels or our newsletter, drop us an email about your needs.Social metrics: 200k+ followersWeekly newsletter: 30k+ x 42% average open rate
Offer a Voucher in the Tucson Foodie Passport
Join 70+ locally-owned restaurants and offer a voucher to the members of our Tucson Foodie Passport community.
Partner with Tucson Foodie
We have strategic partnerships with great organizations like SAACA, GUT, Local First Arizona, Tucson City of Gastronomy, Visit Tucson, The Tucson Originals, and more. Why aren't we collaborating with you yet? Let's talk!